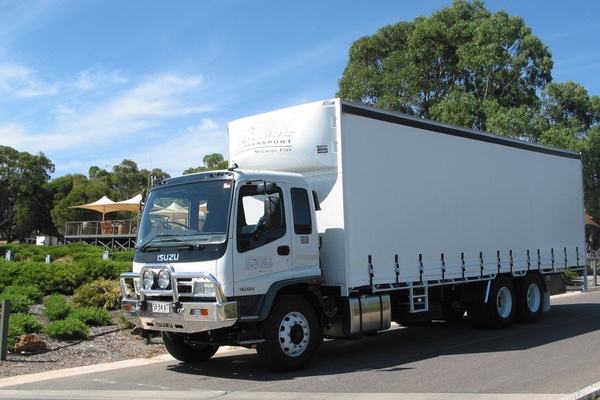 Wine Freight Specialists
We specialize in wine transportation and our highly experienced drivers will ensure the utmost care and safety is taken when delivering your goods. We also commonly transport olives, fertilizer, glass bottles, cork and chemicals.
Contact Us for your next quote.
Angle Park Depot
For your convenience our depot is located at 520 Grand Junction Road, Angle Park and is serviced daily ensuring your freight is received in a timely manner.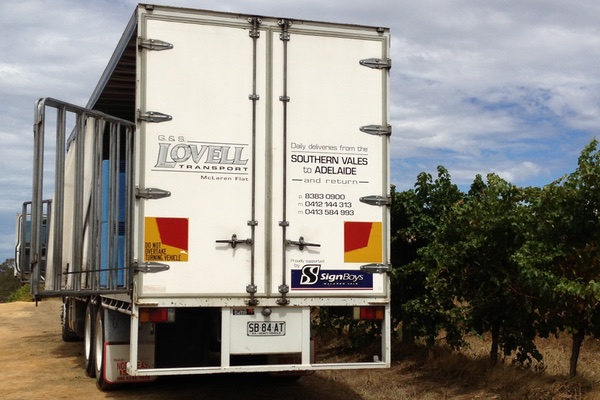 Same Day Service
We provide a same day service from the Southern Vales to various Adelaide Metropolitan areas including Port Adelaide & Outer Harbour & return.  We regularly carry;
Pallets
Barrels
Bulk Palletised Wine
Pre-packaged Dry Goods
Glass
Wine Equipment
I have been dealing with G & S Lovell Transport since they commenced as a business.
During this time they have proved themselves to be one of the most reliable Transport Companies that I have ever dealt with.
Our products are high volume, low margin products for the wine industry and can purchased in full pallets or single carton quantities and quite often with a short leadtime requirement.
To deal with this our transport must be able to cope with the varying load sizes, be economical, be reliable and also offer clean transport which will not contaminate product.
G & S Lovell Transport have always excelled at providing this service for us. There is nothing that is too hard, they are a true "no fuss" organisation and I have no hesitation in recommending them to any company looking for a transport provider.
Andrew Wright
Operations & Logistics Manager
Cork Supply, Studio Labels and VinOak